About Us
The Resilience Project is a collaborative initiative among different partner organizations which fosters resilience in four interrelated aspects of human life: individual, familial, organizational and community/collective within local, regional, national and global contexts. The Resilience Project offers

Programs for children, youth, and families
Learning and training opportunities for organizational growth
Innovation, research, exploration and knowledge exchange
Community initiatives for social justice and equity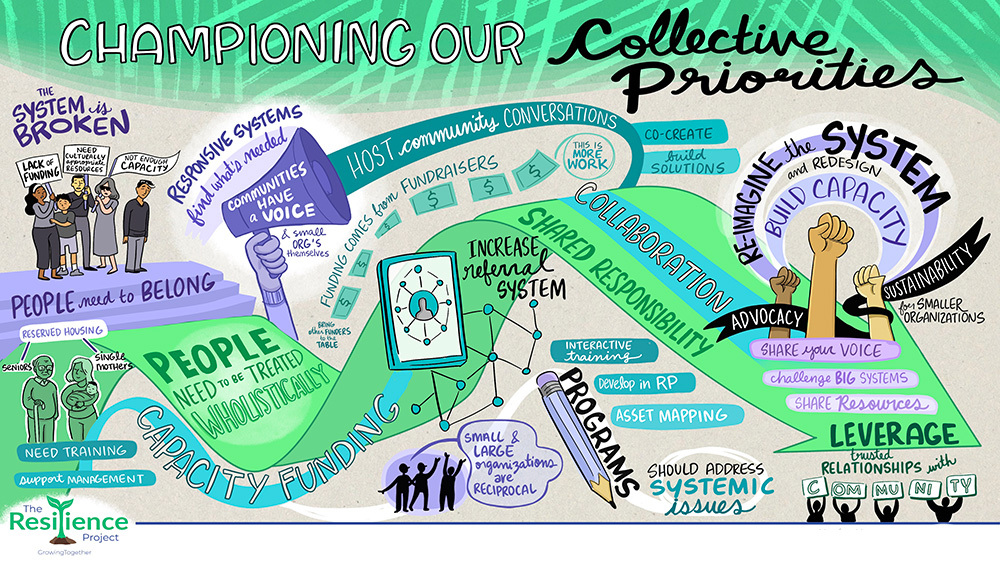 Resilience Project History
In the early years, the Resilience Project focused upon building resilience at individual, family and organizational levels by utilizing the Ecological framework. At the time of its inception, it was a pilot project focused on children and families served by Family and Children's Services of the Waterloo Region. The project was primarily funded by the Family and Children's Services Foundation and the generous donation from the Lyle. S. Hallman Foundation.
Today, the project has expanded, and the FACS acts as the backbone organization for the Resilience Project, which is now a collective initiative of 15+ partner organizations. The project involves program planning and implementation, and research and knowledge dissemination components. The Resilience Project continues to take part on the global stage as the project partners implement programs in different countries and share learnings with one another. The Resilience Team breaks down barriers and provides collective learning on a larger scale that paves the way for new services and systems that the partner organizations can develop.
What Does "Resilience" Mean?
In the initial years of the project, resilience was defined from individual and interpersonal perspectives. Over the last year, the project has continued to develop and re-define the definition of resilience to incorporate community/collective perspective.
As we explore the continuum from individual to collective resilience, we define and continuously re-define resilience as a form of mandala with four quadrants, each one of them representing a unique and interrelated aspect of resilience (see Figure 1.) In order to foster resilience, our collaborative partnership initiative has to hold together all four aspects in equal importance so that there can be resilience in the forms of balance, justice, and growth in the face of adversities, injustice and inequities at local, regional, national and global levels. We see collective resilience as the ability for communities, organizations, systems, and families to address root causes of systemic barriers and inequities rather than symptoms of the problem. People and communities who have developed collective resilience can develop critical consciousness in connecting personal and individualized problems to larger structures and systems.
Figure 1. Resilience as a Form of Mandala