Muslim Social Services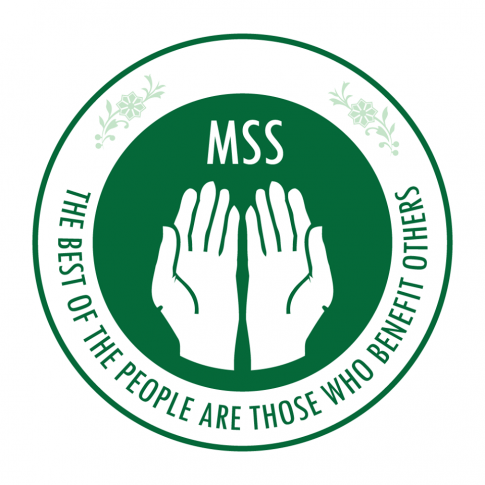 Muslim Social Services of Kitchener Waterloo provides culturally- and spiritually-sensitive, humanitarian and social services to the Muslim and non-Muslim communities in the region, including outreach, counselling, and capacity-building.
To register or learn more information about any of our programs email ResilienceProject@facswaterloo.org.

Program Information
Healing Through Art
Children will have the opportunity to express themselves through art.
Newcomer childfren from wartorn countries
5-12 years
Stories of Resilience
The Rohingya are a group of Muslim families living in Myanmar targeted by the government and the non-Muslim majority. Because of this, they live in trees or on rocky beaches; many have ended up in refugee camps. Some have come to Canada. "It is a very hard adjustment," says Iman of Muslim Social Services. "They have been so isolated. It is not just that the children arrive with no shoes: the children did not even know what shoes were." The stories of these refugees were eventually turned into an award-winning play called "I am Rohingya," and Muslim Social Services continues to have a standing committee to respond to and advocate for the Rohingya refugees.
Muslim Social Services was started 10 years ago by a group of volunteers trying to bridge the gap between mainstream Canadian services and the newcomers to Canada. They started with "Welcome to Canada" programs to introduce these newcomers to Canadian society, laws, resources, health and mental health care. They've added special versions for youth with a focus on preparing for university. Over the years, many more programs have been added. A children's program called Healing Through Art helps children deal with their past experiences by drawing and making art. This program is part of The Resilience Project.
The Safer Family Project is dedicated to dealing with Domestic Violence, whether it is a husband assaulting his wife or a daughter assaulting her elderly mother. "We address this from an Islamic point of view," says Iman, "explaining why this behaviour is not allowed." She adds that they also present to the Police, Women's Services and other groups about this issue so that they are aware that domestic violence is not a cultural practice that should be ignored.
Other programs offered include a well-being program to address mental health; a men's group for Syrian refugees to discuss current issues: Music Therapy (for children); Bridging, a group to talk about Islam, culture and traditions, and more. Social Assistance in the form of gift cards for food and other necessities can be provided as well.
Coming this fall: a program for seniors called "I Belong", two leadership programs (one for adults, one for youth) called "Lead the Way", and "Ladies' Tea Time" for women who want to have tea and talk and perhaps listen to a speaker. Iman adds that diversity in programming is needed because Muslims come from all over the world and may have very different cultures despite practicing the same religion.
Keep up to date with Muslim Social Services of Waterloo Region by connecting with them on Facebook and/or Twitter!